Hanson Media Group specialises in providing strategic, results-driven media management services to national sporting associations, federations and teams on the world stage. We also deliver for corporates affiliated with sports or sporting teams seeking to fully leverage their sponsorship and other media opportunities
With extensive contacts across all areas of the media - print, radio, TV, internet and new media segments; both domestically and internationally - the company is a market leader with a strong, credible reputation for delivering, "day-to-day, year-on-year" for both our clients and to the national and global media.
Since 1999, the HMG team has managed the entire media mix for a variety of representative teams and associated corporate partners at the last five Summer Olympic Games, the past four Commonwealth Games, numerous World Championships and dozens of other major international and national events.
With international and national travelling capabilities from our Gold Coast office, the HMG team is a passionate and cohesive group of highly experienced and skilled professionals dedicated to providing the best possible service.
HMG Team
Ian Hanson
Director, Hanson Media Group

Ian Hanson is regarded as one of Australia's most respected authorities on sport and media. He lives and breathes both - and is an expert at maximising media coverage for sports and their sponsors. Ian began his career as a sports writer on the Sydney Daily Telegraph and went on to a 10-year appointment as a senior Olympics, football and swimming correspondent for the Daily Mirror and News Limited Group during the 1980s. He covered two Olympic Games and three Commonwealth Games as a journalist before becoming the first Media Director for Australian Swimming (now Swimming Australia), a role he held from 1991 until August 5 2009. He has also been a major part of the media teams for the 1996, 2000, 2004 and 2008 Olympic Games (MLO) and the 1994, 1998, 2002 and 2006 Commonwealth Games. Ian is highly regarded in the media and the sports business and is one of the longest serving media manager's in sport, having guided and directed some of the biggest names in Australian sport like Susie O'Neill, Kieren Perkins, Ian Thorpe, Michael Klim and Grant Hackett over the past 18 years. He won the 2002 Services to Australian Swimming Award and was also presented with a Services to Australian Swimming Coaches and Teachers Association Award. He has lectured in sports management, event management, communications and Public relations at Queensland's Griffith University. Since forming Hanson Sports Media in 2000, now Hanson Media Group, company directors Ian and wife Suzie have been at the forefront of an exciting and expanding sports media business and will continue to work in an industry which offers so much to the sports and corporate marketplace.
Suzanne Hanson
Director, Hanson Media Group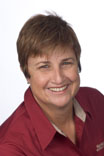 Suzanne has been the driving force behind the success of HMG, one of the fastest growing media groups in the country since its formation. Sue specialises in athlete and media liaison. A major part of Sue's portfolio is her role with host broadcasters in the coordination of the athletes families and support groups, a vital part of the television coverage.

She works closely with clients, media, athletes, national and international federations and corporate partners to ensure there is a complete PR mix and that all their needs are serviced swiftly and professionally.
David Moase
Media Manager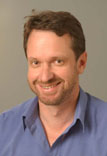 David is an experienced journalist and public relations consultant, having worked on many and varied sporting events.

He has been the Media Manager at the past seven Australian Surf Life Saving Championships, and covered his first Australian Championships as a journalist in 1989.

He has worked as an editor, sports editor, sub-editor and reporter on newspapers and magazines in Sydney, London and, most recently, Coffs Harbour. David combines his love of surf sports with his skills as a journalist and PR consultant to maximize both the amount and quality of coverage for events and has used these skills to develop and grow the on-beach newspaper published at the past four Australian Surf Life Saving Championships.

His knowledge of design and desktop publishing is allowing HMG to develop its specialist publishing services.
Kim Hamilton
Media Liaison/Media Centre Manager

Kim has a background in the swimming industry hands on as a coach and all aspects of office administration.

Kim is the office and lead account manager at HMG and has been since 2000. Her role with HMG also includes media centre management at events, co-ordinating athlete interviews and appearances, media accreditation, co-ordinating production of event media guides, day-to-day media liaison for radio, print and television, over-seeing and co-ordinating special projects, and compiling event reports.

Kim also acts as PA for Managing Director Ian Hanson
Kurt Hanson
Commentator/Ground Announcer/Media Liaison
Kurt works as a media manager, writer, commentator and researcher for HMG. He worked on the Sydney 2000 Olympic Games, Athens 2004 Olympic Games and acted as an Aquatics consultant to the Seven Network, Australia's host broadcaster for the 2008 Beijing Olympic Games. He is a much sought after major event commentator having provided amongst other events, his expert commentary at the 2007 FINA World Swimming Championships in swimming, water polo and open water swimming.

Throughout 2008 and 2009 Kurt acted as the on-ground announcer for the HSBC Waratahs Super 14 home games at the Sydney football Stadium. He is also an experienced VIP function host and event MC. He has hosted a range of events including the 2007 and 2008 National Water Polo League Grand Final and Presentation Dinner, the 2007 International Rugby Board (IRB) World Sevens Presentation ceremonies and the 2007 Australian Swim Coaches and Teachers Association (ASCTA) dinner. His list of professional major event commentary for prime sporting events also includes the 2008 Australian Olympic Swimming Trials, 2007 Bundaberg Rum Rugby Series, 2007 Gold Coast Marathon, 2005 East Asian Games, 2006 Asian Games and the 2006 Commonwealth Games.
Brooke Hanson OAM
Corporate Speaker/ MC/ Corporate Motivator/ Media Liaison

Olympic gold and silver medallist Brooke Hanson remains one of Australia's most recognised Olympians. Brooke is a much sought-after corporate motivational speaker and MC as well as corporate DVD and video presenter and adds another dimension to media training days and team building activities. She balances this with her work conducting swim schools and her charity and community work. With her degree in Arts majoring in Journalism from Melbourne's Deankin University Brooke has taken on the role of journalist at events and a mentoring role on junior teams. .

Professional staff
HMG also has a highly regarded list of professionals it calls on to work on the company's major events.